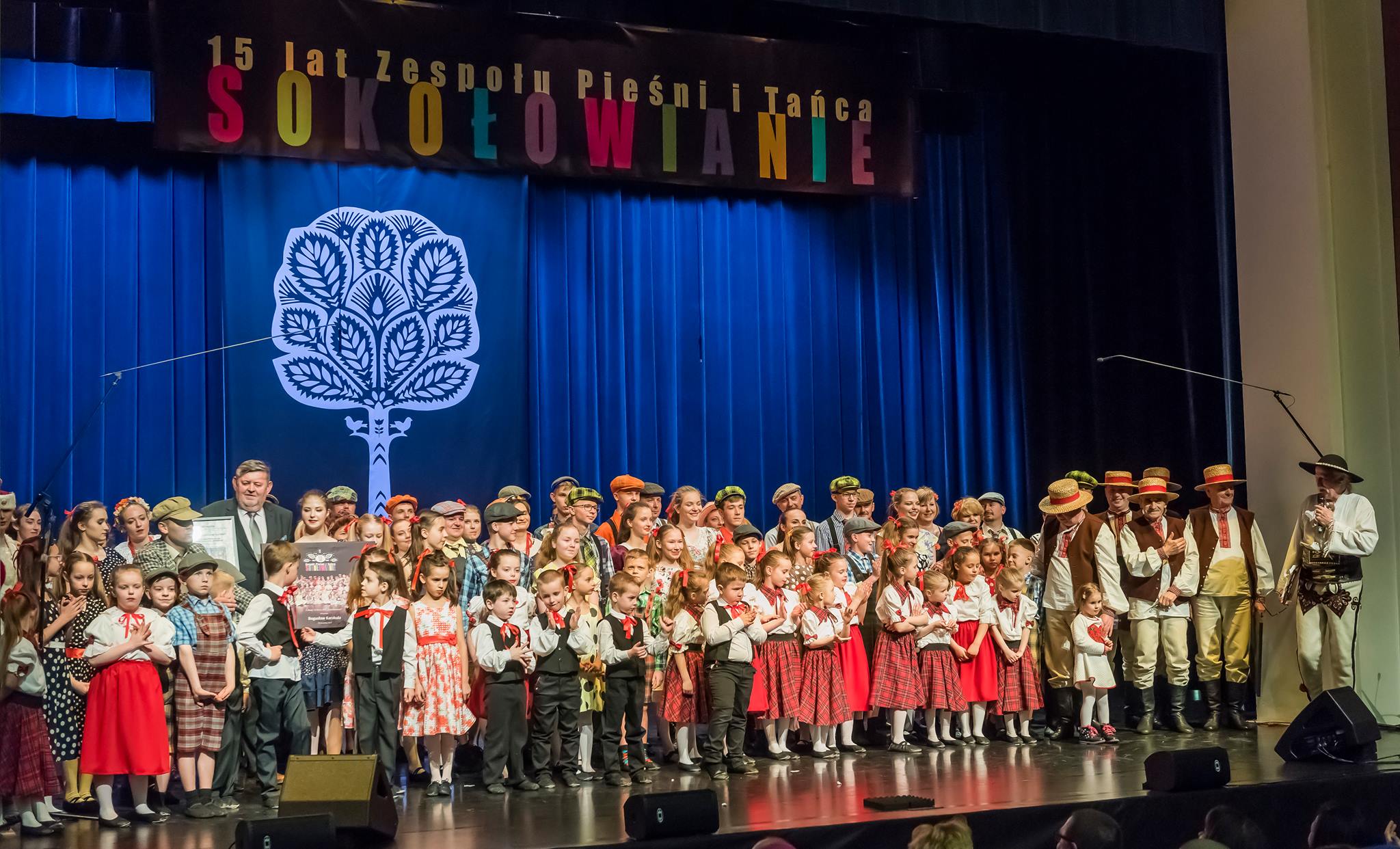 The Folk Song and Dance Ensemble "Sokołowianie"
We invite all children and adolescents from Sokołów Podlaski and surroundings, novice and advanced dance lovers to join our Ensemble!
Our partners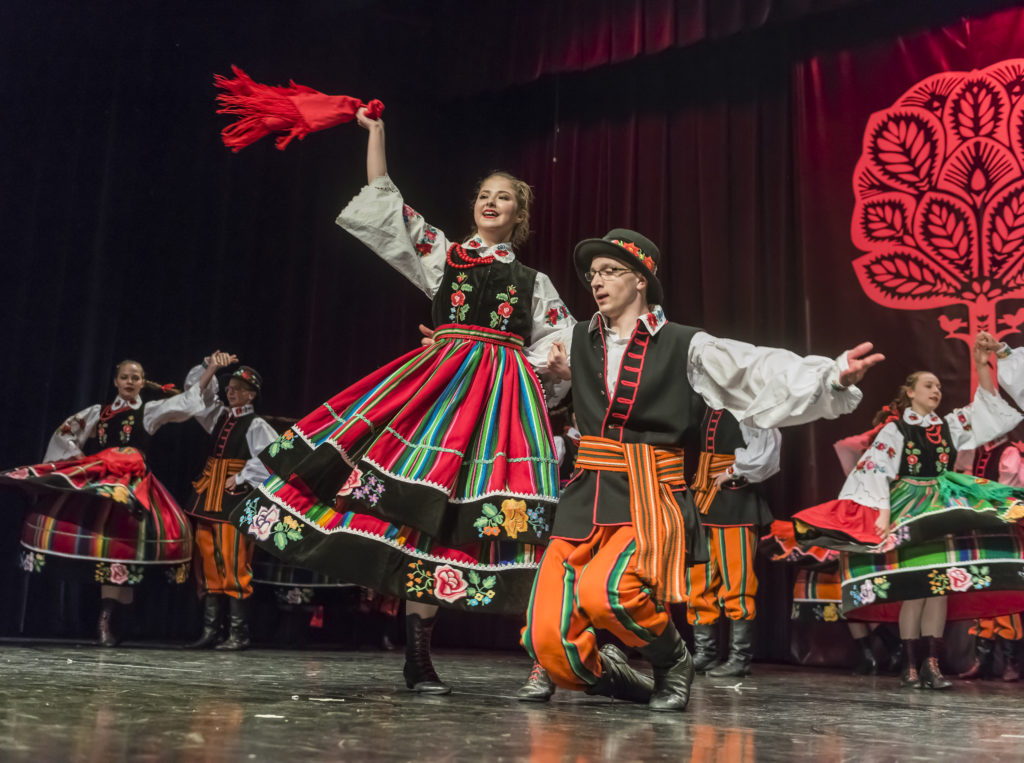 Professional dance lessons
We offer professional dance lessons covering both traditional Polish folklore dancing and singing.
We invite you to start learning the basics and work your way to the top: dance in groups performing all over Poland and the entire world. With us, you will be able to understand the beauty of Polish dances, travel around the world, meet new friends, and experience unforgettable moments.
Program
The Folk Song and Dance Ensemble "Sokołowianie", working since 2002, has become an artistic showcase of their hometown. In the very beginning, those young dancers embraced their regional Podlaskie songs and dances. Nevertheless, as their skills begun to advance, the dance suites did as well. "Sokołowianie" expanded their program, adding vibrant dances and songs from places such as Kurpie Zielone, Lubelszczyzna, Rzeszowszczyzna, Beskid Żywiecki, Spisz, Opoczno, and Śląsk. However, they did not stop at that point. Their next move was to introduce their audience to even more dances, including all of the national Polish dances (Polonaise, Krakowiak, Kujawiak, Oberek, and Mazur) and dances from interwar Warsaw.
"Sokołowianie" not only perform dance suites but also prepare dance dramas, which tend to gather numerous spectators. "Wielkanoc na Podlasiu" (Easter in the Podlasie region), "Żeńcy" (Harvesters), "Kolędnicy z kozą" (Carol Singers and the Goat), "Tryptyk naiwny według Kazimierza Grześkowiaka" ("The Holy Story of the Lord's Birth" by Kazimierz Grześkowiak)[DO WERYFIKACJI], "Podlaska zabawa w karczmie" (Podlaskie games in tavern), "Noc Kupały" (Kupala Night), and "Pieczenie Korowaja" (The baking of the korowaj) are just a few of many detail-oriented, authentic, full of dances and dialogues plays.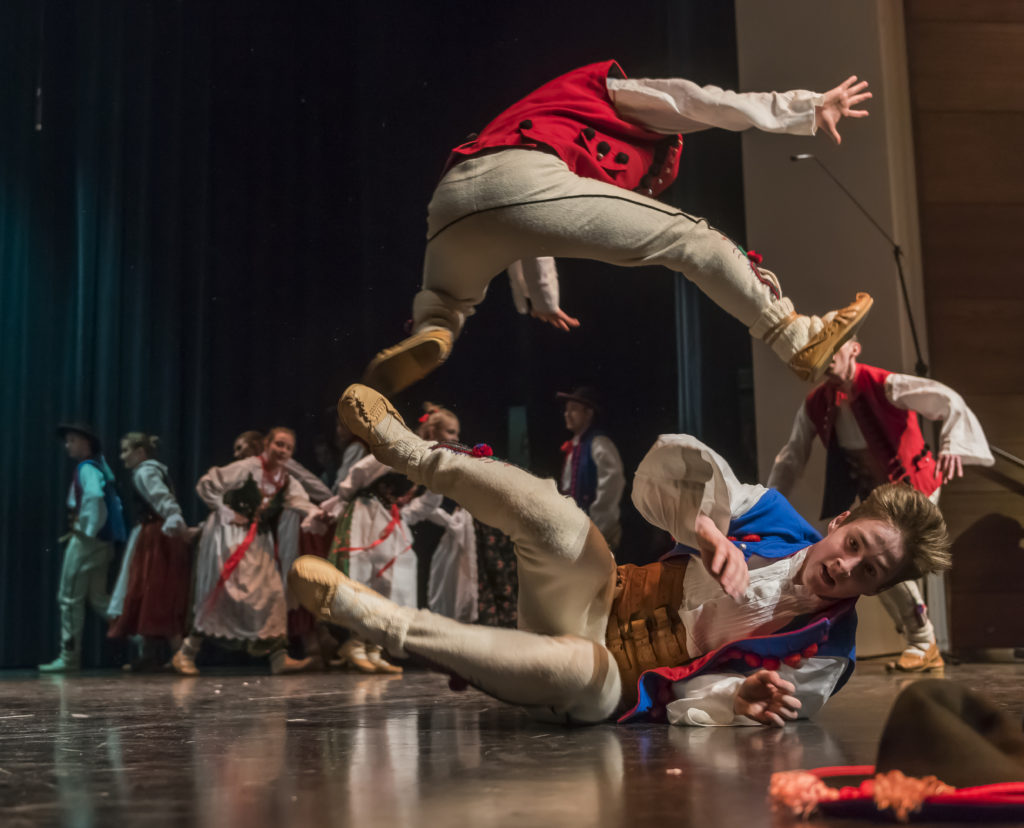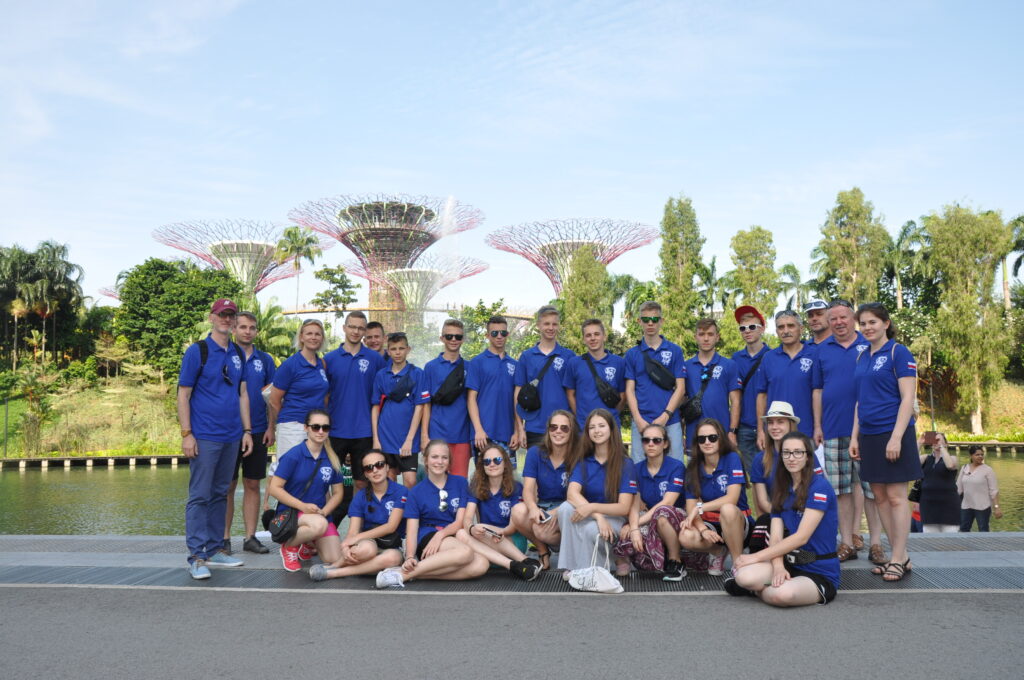 World recognizability
"Sokołowianie" performed in countries such as Latvia, Estonia, Italy, Turkey, Russia, Germany, Czechia, Slovakia, Hungary, Bulgaria, Belgium, Croatia, Ukraine, Greece, Portugal, Spain, France, but also Indonesia, Singapore, and the United States.
They also achieved numerous awards during Polish folklore festivals in places like Węgorzewo, Szydłowiec, Warsaw, Puławy, Zamość, Sierpiec, and Kąty to name just a few.
CIOFF Certificate
One of the biggest successes of the ensemble is the affiliation to the International Council of Organizations of Folklore Festivals and Folk Arts (CIOFF). The first exam we passed in 2005 — just three years after the establishment. Subsequently, we also passed exams in 2007 and 2010 that is when the younger group earned its own verification for 5 years. In October, 2011 the youngest group acquired 3-year verification, and in 2015 the Ensemble renewed its verification for the next 5 years.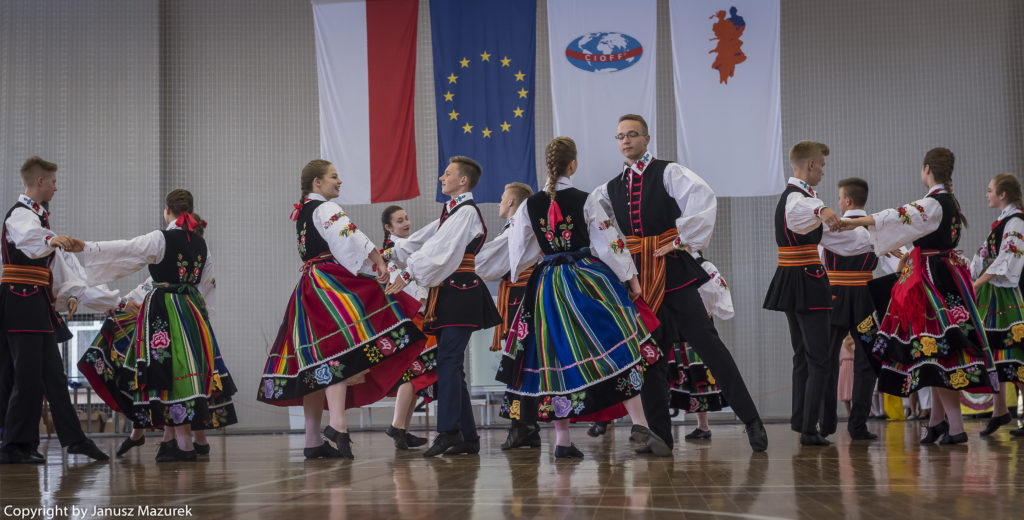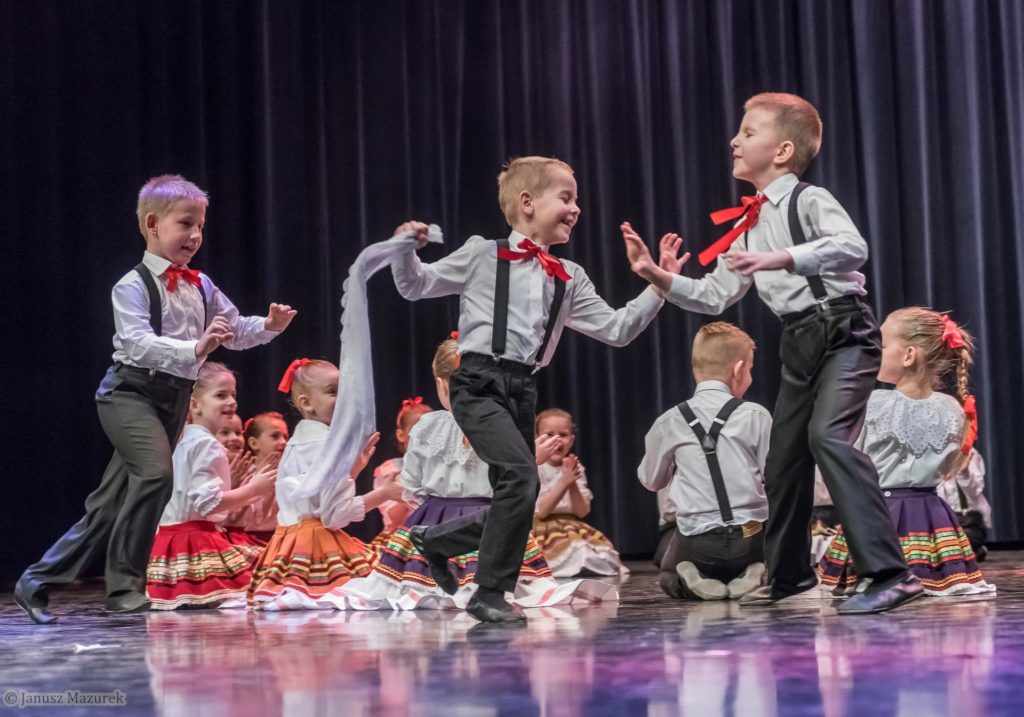 Little Sokołowianie
Ensemble also consists of younger groups (children aged 5 to 13). "Little Sokołowianie" have been dancing since 2005. It was created as an inspiration passed on from older dancers. Their incredible performances and the joy of dancing encouraged more children to join and learn how to dance. Since then, "Little Sokołowianie" have grown to become a famous ensemble recognizable not only in the city but also in the entire region. Their eagerness to dance often meets with a vivid round of applause form the audience. Similarly, their parents, amazed by their performances and the joy that dance enhanced in the kids, gathered and created their own group.
"Little Sokołowianie" have in their program a lot to offer including dances from Podlasie, Śląsk, Warsaw, Żywiec, Opoczno, Lubelszczyzna, and Kurpie. In 2008, just three years after the establishment of the group, they won Second Prize during XXVIII Regional Prevue of the Folk Ensembles in Warsaw, First Prize during XXIII Prevue of Folk Bands and Folk Ensembles in Szydłowiec, and the Distinction from the Sokołów Podlaski County Executive during IX European Folklore Festival.
Our most recent activities
Quotes about us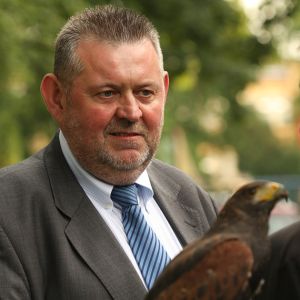 "Sokołowianie means a lot of fun and energy. They are an important and valuable ensemble in the cultural field. They are also the artists who arouse admiration in their audience all over the world and preserve regionalism at the same time. And the wealth of the nation consists of culture and tradition that Sokołowianie heartily respect and foster."
BOGUSŁAW KARAKULA
Mayor of Sokołów Podlaski City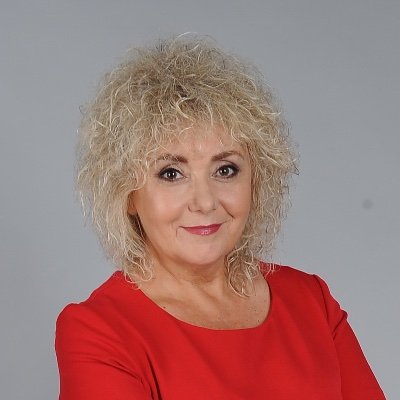 "Every month of Sokołowianie's activity results in cheerful events. Applauses during festivals, unforgettable performances, numerous invitations for both national and international concerts. Those successes are the reason for joy and motivation for those close to the ensemble. Most moving is, however, the authentic happiness of young dancers who derive excitement and satisfaction from their work and their involvement to foster both the advancement of the ensemble as well as the respect for Polish folklore."
MARIA KOC
Vice Marshal of the Senate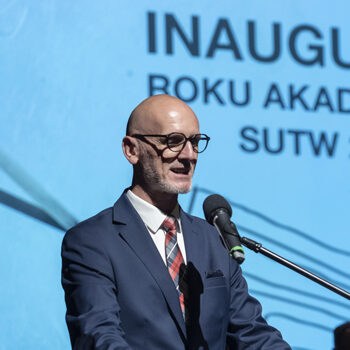 "I am sending you my warm wishes so that the history that lies in front of you will not only result in more successes but also joy and satisfaction from this incredibly important role you serve as the ensemble in our local community. May the Polish heritage that you familiarize to the audience through your colorful performances enrich you too and give you the feeling of accomplishment."
MARCIN CELIŃSKI
Head of Cultural Center in Sokołów Podlaski
Come join us!
More information available at the local culture center at 27 Wolności Street in Sokołów Podlaski